5 inch Galvanized Duct Pipe
5 inch galvanized duct pipe for distributing warm or cool air from your wood stove, oil/gas furnace or heat pump. For improved ductwork pipe efficiency joints should be secured with 3 screws and sealed with chalking or HVAC approved duct tape.
**Not intended to vent wood stove smoke and fumes to the chimney, instead heavier gauge black stovepipe should be used.**
Straight Pipe is entirely self-locking. No screws are needed to close seams.
24" Straight Pipe
Self-locking pipe presses together until it snaps. No tools needed to close seams. Joint can be cut to any length.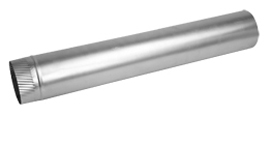 5" x 24"

$7.99

C8547192
Adjustable Elbow
Double seams permit each section to turn freely without any danger of becoming disconnected. Can quickly be adjusted to any straight line and a right angle.

5"

$6.49

C8549552
12 ct. - Duct Pipe Screws
Screws for securing single wall pipe joints. Self-drilling black oxide screws.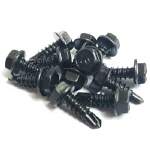 8-18 x 1/2"

$3.49

C5385554
HVAC Duct Tape
60 yards of HVAC approved duct tape to seal joints for more efficient air flow and energy savings.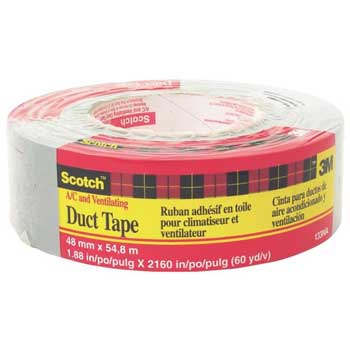 1.88" x 60 yard

$9.99

C4938171
Frequently Asked Questions About Stove Pipe
A Few Words To The Wise
1. Stick with one brand of stovepipe for connecting woodstoves to chimney. This ensures the most secure stovepipe connection. Learn why a good stovepipe connection is so important.
2. For most stovepipes 3 screws are required to fit each pipe connection tightly
3. New stovepipe and woodstove instalations may smoke a little and emit an odor when first used. This is normal curing of the paint on the pipe. Allow ventalation of an open a window or door to allow the smoke and fumes to escape during the beginning of your first wood burning stove fire.

Never use stovepipe as a chimney or pass it through an unprotected wall.